The perpetual pursuit of excellence is a hallmark of Dr. Dover's philosophy, as she has always sourced the leading-edge, clinically-proven technology for her laser and cosmetic medicine practice. This commitment continues with the advanced skincare and make-up available at KJD-MD. All products are of the highest quality, pharmaceutical-grade and are clinically proven to be effective for all skin types.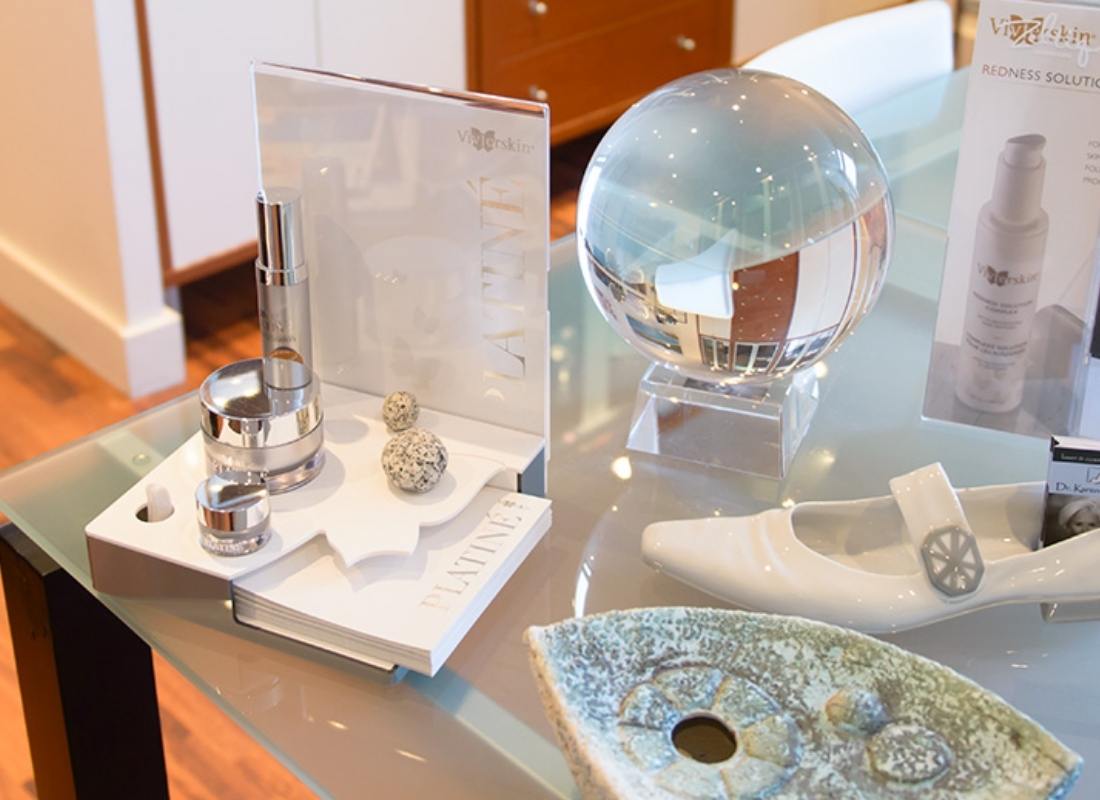 Vivier Peptide Collection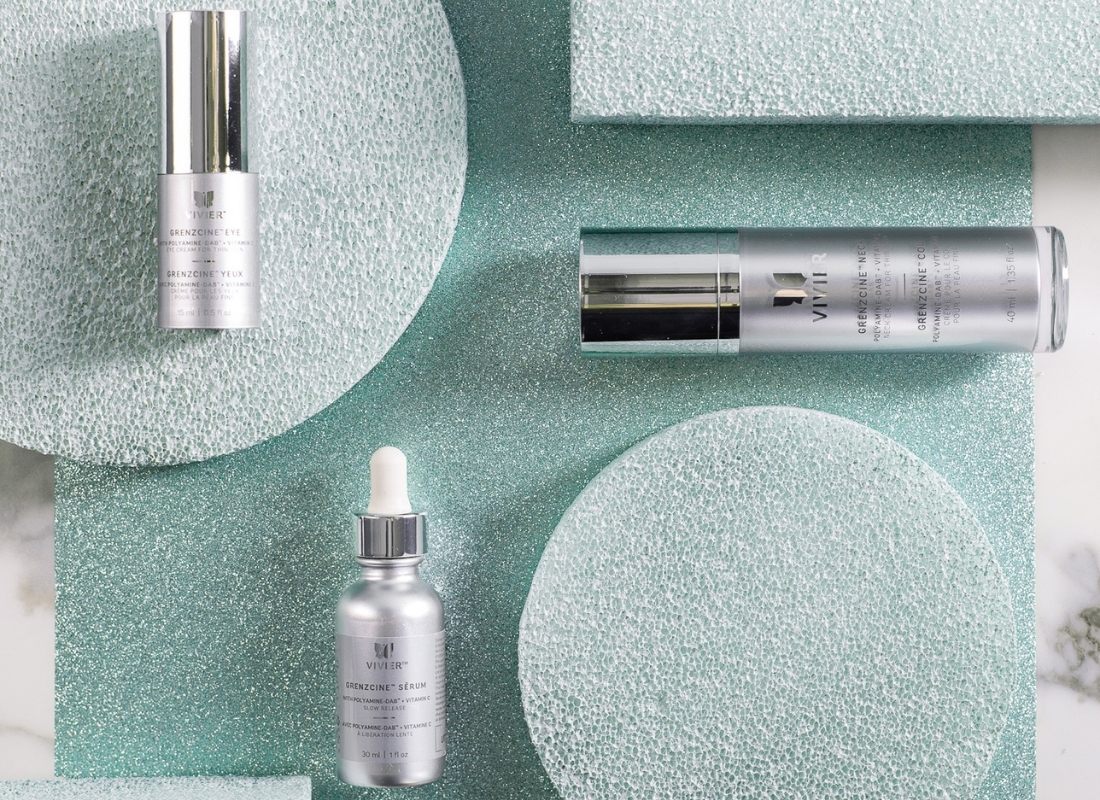 VivierSkin is a patented Vitamin C-based skin care line that addresses a number of dermatologic concerns, from dry, sensitive skin to rosacea, acne, hyperpigmentation and anti-aging. The Quebec-based company has brilliantly integrated the benefits of the world's #1 Vitamin C serum (L-Ascorbic Acid USP) to create a supreme array of topical serums, cleansers, moisturizers, retinoids, exfoliants, masks and advanced sun-protection products. From targeted treatments for specific skin concerns to improving vitality and health, there is an ideal selection for everyone from within this comprehensive line of products. Curating the perfect program requires expertise, commitment and care, all of which are provided for you with pleasure at KJD-MD. Discover the difference and experience the physical and emotional transformation that can be yours, the power of feeling beautiful.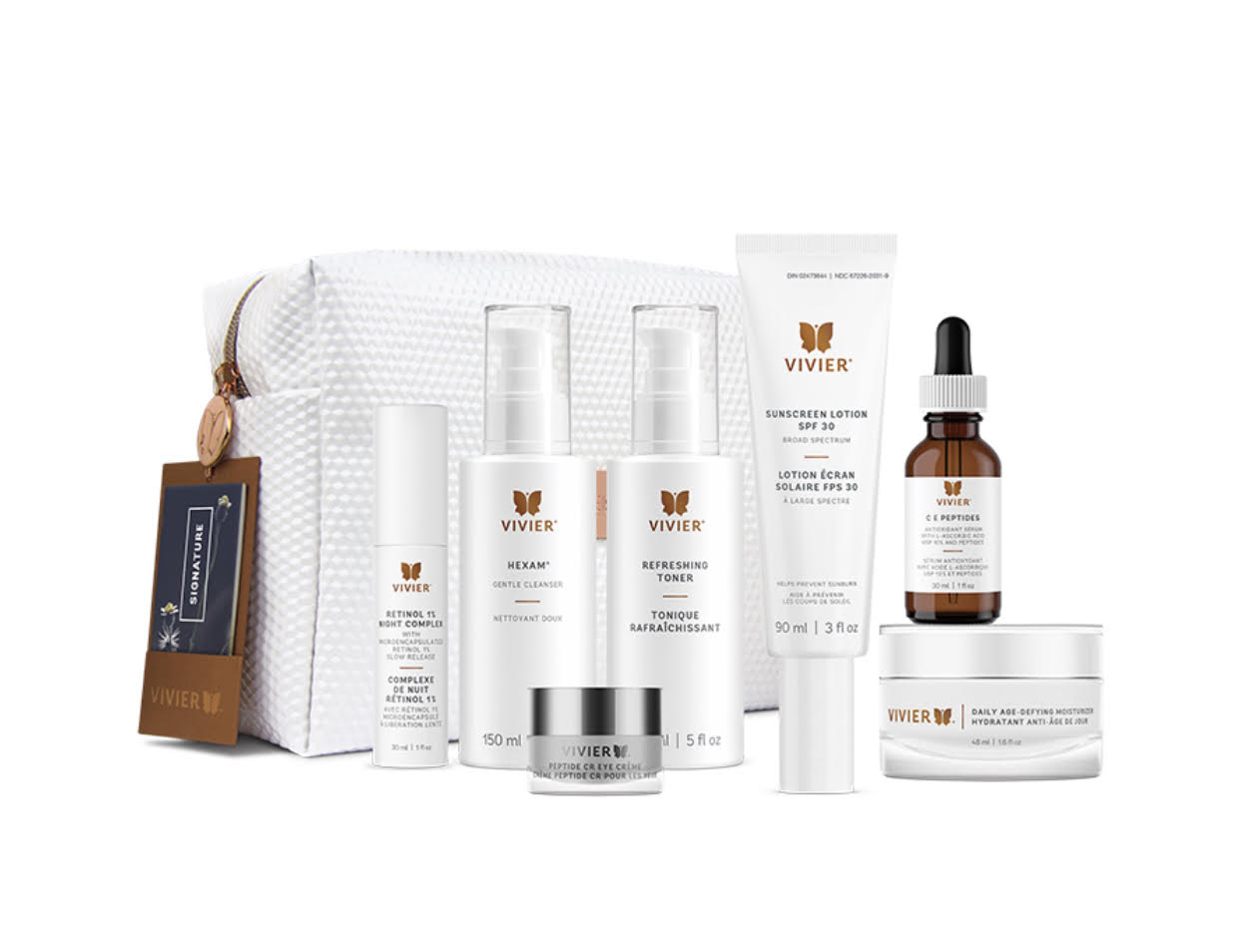 Vivier Peptide Collection
The Peptide Cr Collection is one of the newer innovations from Vivierskin, two unique formulations, the Peptide CR Eye Creme and the Peptide CR Moisturizing Creme. This duo contains a proprietary combination of premium-grade, advanced, multi-peptide technology, IDS- Vitamin C, and Retinol, in addition to powerful, complimentary ingredients that help revitalize and rejuvenate the appearance of the eyes, face, neck and décolleté. The result, a complexion that is healthy and radiant.
C E Peptides is an advanced premium-quality Vitamin C serum, specifically formulated to help reduce the appearance of fine lines, wrinkles and pigmentation, revealing a glowing, youthful appearance with improved skin quality.
Ultimage is a Vivier gem blending neuropeptides and hyaluronic acid, the perfect dual-action complex to soften expression lines and boost hydration for a smoother, ageless complexion.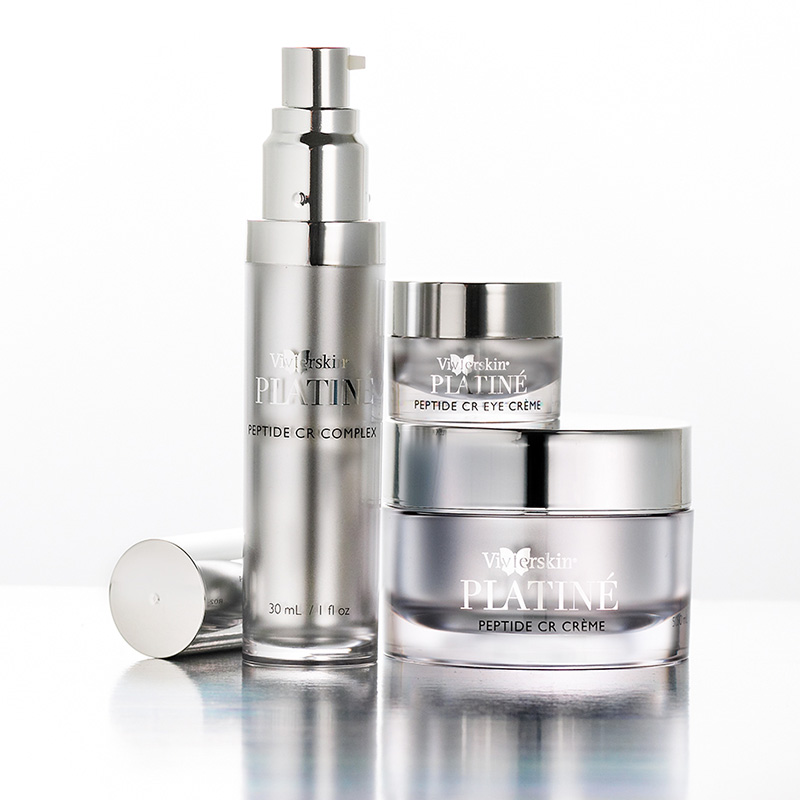 Vivier's GrenzCine line is a revolutionary advancement in skin care, a true game-changer at KJD-MD. Increase in skin volume and firmness with glowing luminosity is achieved through the combined effects of the patented Vitamin C and Polyamine-DAB. Together, they enhance the normal functions of the skin, such as increasing growth factor efficiency and restoring antioxidant levels, while providing activation of new fibrillar collagen, speeding skin healing and boosting cellular DNA repair. GrenzCine effectively de-stresses yet invigorates through its actions, resulting in plump, luminous skin of improved tone, texture, elasticity and more uniform pigmentation. GrenzCine works synergistically with other treatments, like lasers and Thermage CPT, to enhance the results of each, as they perform together in concert to bring out the very best in you.
GrenzCine is available in serum, eye, neck and body formulations for the ultimate pampering and the beauty of results.
glo Skin Beauty, formerly glo-minerals, is a make-up system uniquely formulated by combining superior-grade ingredients and natural high-pigment minerals with anti-oxidants (vitamins A,C,E, and green tea extract). glo is a healthy, beautiful approach to a natural-looking appearance, creating flawless coverage, with the added benefit of broad-spectrum UV-protection.
Latisse is the only product available that is both clinically-proven and approved in Canada to grow noticeably longer, fuller and darker lashes. Latisse provides a safe and effective means of finally achieving those luxurious eyelashes naturally.